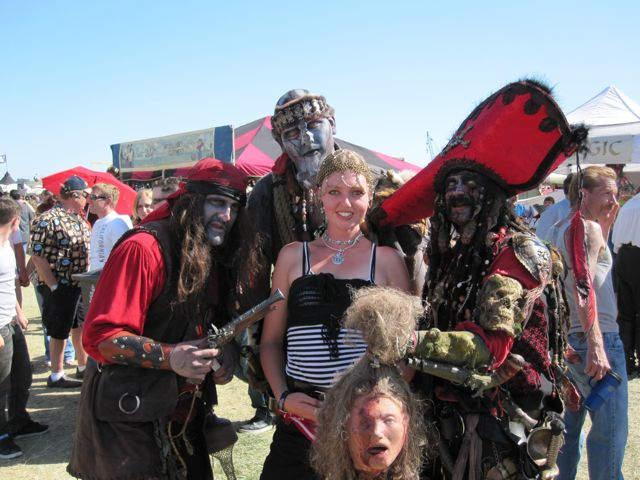 Yo ho, yo ho, the pirate life,
The flag o' skull and bones,
A merry hour, a hempen rope,
And hey for Davy Jones.
Here at MartyMagic, we are excited to be participating in the Northern California Pirate Festival on the 14th and 15th of June in Vallejo! We'll be offering a 15% discount on our Pirate and Octopus Garden Jewelry Collections.
In preparation for the revelry, we've hand-picked  a list of our favorite period terms. Pirates, being creative, saucy folk, have create a wide range of colorful expressions that compliment their rowdy lifestyle. We all know the basics from famous films like Pirates of the Caribbean, but a true pirate employs a much wider range of terms.
Check it out, and you'll be speaking like a buccaneer in no time!
---
Grog: the "Bud Light" of the pirate era.
Davy Jones' Locker:  Where pirates go to never return.
Sharkbait: A pirate on her/his way to Davy Jone's.
Picaroon: A true rogue.
Scallywag: A dastardly fellow.
Avast: An expression of surprise, shock.
Cacklefruit: Chicken eggs. Makes sense, right?
To perfect your pirate lingo, check out these great websites:
Come by the MartyMagic website or visit us at our booth for all of your Pirate jewellry needs! See you there!