Marty's son John is currently off on another great adventure — this time in the Azores Islands! John's girlfriend Steph has family there, and the pair went to visit and explore the islands. Marty's been getting periodic updates through her phone when the internet connection is good, and we thought that it was time to share some of the fun photos that John has sent back.
The islands, understandably, are famous for their seafood! There's also a fair amount of dairy production as well.
It's easy to travel between the islands on ferries, so Steph and John took a boat over to São Miguel Island to visit its famous hot springs.
With around 70,000 people, Ponta Delgada ("Narrow Point) on São Miguel Island is the largest city in the Azores. You don't have to go far however, so see some pretty amazing views.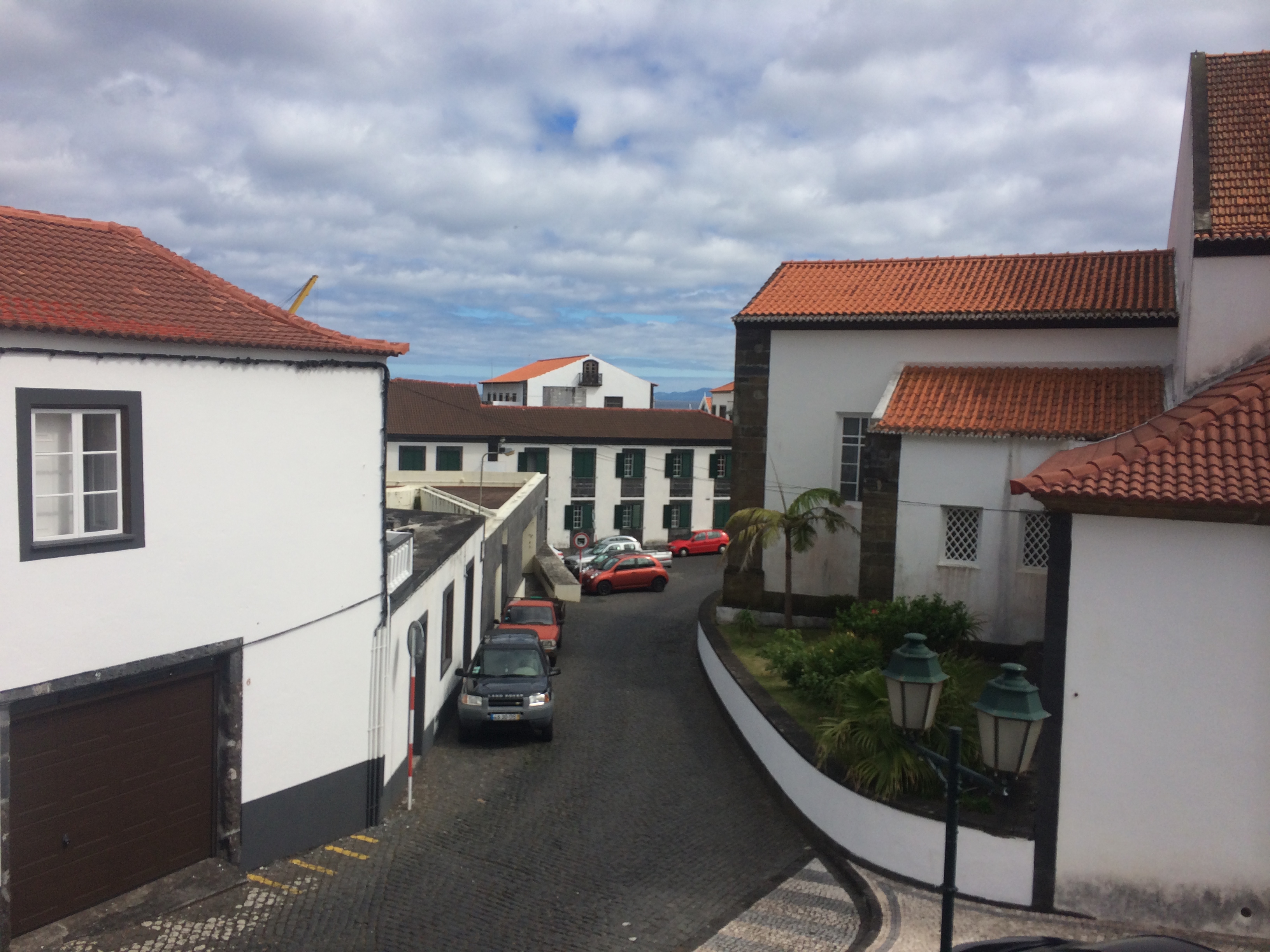 Just outside Ponta Delgada is a gigantic crater lake called the Lagoa das Sete Cidades (Lake of Seven Cities). There's an old legend about the lake that tells of a Princess kept in a castle by her jealous father, the King. One day, the Princess' nurse helped her escape to explore the valleys surrounding the castle, where she met a young shepherd boy. They soon fell in love, and the shepherd decided to ask the King for his daughter's hand in marriage. When the King refused, the young lovers began to cry, their tears forming a pair of lakes.
Açorianos love to celebrate family gatherings with huge meals. Steph and John have been treated to some pretty incredible spreads in the short time they've spent there! On religious holidays the party continues into the street and keeps going all night long.
John even got to go spear fishing – here he is with the catch of the day:
Many traditions in the Azores are similar to those in Portugal and Spain. Here you can see the Azorean version of the running of the bulls! If it gets too close, never fear — just jump in the water! Do you think John's color choice in swim trunks was a wise one?
Though Marty and Alisha are thrilled that John has had this opportunity to travel, they both say they miss him a lot and are a bit jealous. He's not only a son and brother, but an essential part of the Marty Magic Team.  John can set up and break down the booth in record time, is good with the customers plus he's great fun to have at the shows.  With the Gilroy Garlic Festival coming up, they're extra envious of his vacation time!
John and Steph get back next Thursday, and we'll be sure to post more photos and stories once they do. Stay tuned!